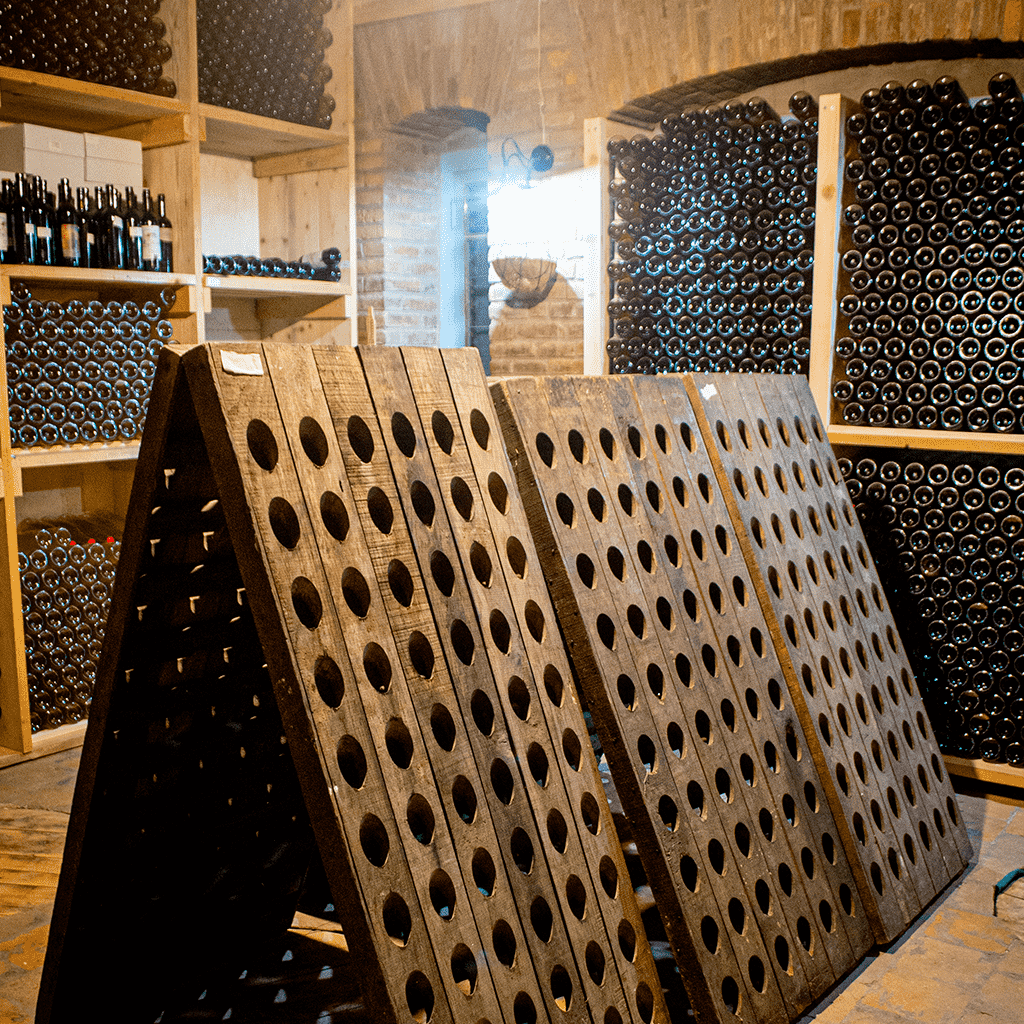 Problems the pandemic posed for small wine cellars
The global COVID-19 pandemic had a negative impact on the whole world's economy. Of course, winemaking sector was no exception. Sales of wine decreased, vineyard planting slowed down. Besides, the pandemic also affected wine tourism, as a result small cellars involved in tourism lost their income.
The big part of small wine cellars in Georgia are members of the Natural Wine Association. The pandemic caused them great damage and their development plans for the nearest future were stopped. The cellars that had taken out bank loans for development purposes faced especially serious problems. Before pandemic, grape-growers & winemakers were borrowing money hoping for profitable wine sales and tourism growth. Many of them were planning to build new wine cellars, to buy more Qvevris and other wine vessels. They bought wine bottling equipment, labelling, washing and other necessary equipment and machinery. Many also managed to purchase new vineyards and lands for viticulture, as well as tractors and other vineyard equipment.
Before pandemic, the rapid development of Georgian small wine cellars was obvious. Around 10-15 years ago there were only a handful of small wine cellars in Georgia's main winemaking region Kakheti, where one could take a guest and offer them proper hospitality/wine tasting. Nowadays one can encounter one or several family wine cellars in almost every village. Naturally, these families invested a lot of money for several years to develop so called tourist areas. Lots of new wine cellars started the first phase of the development through bank loans.
A large part of members of the Association who planned to cover the costs for the development of new production or touristic infrastructure from their income, could not do it and had to stopped expansion and improvement at their cellars. The other problem is that owners have no timeframe orientation within which this crisis may end and when taking out new loans with a view to completing the development of their cellars and tourist areas will make sense.
The wine cellars that didn't place emphasis on tourism and had already cleared a pathway to foreign wine markets saw less damage during the pandemic. Despite the decreased export, the small amounts of unique wines produced by Georgian family wine cellars are still in very much demand among wine lovers. In addition to Europe and the US markets, recently developed Asian countries also joined the above-mentioned markets with increasing interests towards Georgian Natural wine.
Abroad there is still a great interest in Qvevri wine. Georgian winemakers welcomed this trend. Most of the members of the association also make Qvevri wine. Tendency shows that the use of the ancient Georgian qvevri wine making method increases the prospects of wine sales. Due to these factors, some wineries, even under restrictions, have increased wine sales and the pandemic do not have a negative impact on their revenues. Most of the Georgian natural wines exported abroad are still sold well in the specialized wine shops there, especially in the shops that have managed to improve the online trade and delivery service. That is why some natural wine producers continue their business cooperation with exporters as before.
Georgian wine sector has also been affected by state regulations to stop the global pandemic. Many winemakers believe that rigid locking of the country for tourists and the long-term extension of restrictions on restaurant business will have a major impact on the sales of the wines in the local market.
A number of countries are trying to bring the wine industry out of the crisis even in the conditions of a pandemic. Georgian winemakers believe that it is necessary to soften rigid restrictions and recover the economy, at the same time to activate various supportive mechanisms for the revival of winemaking and wine tourism.