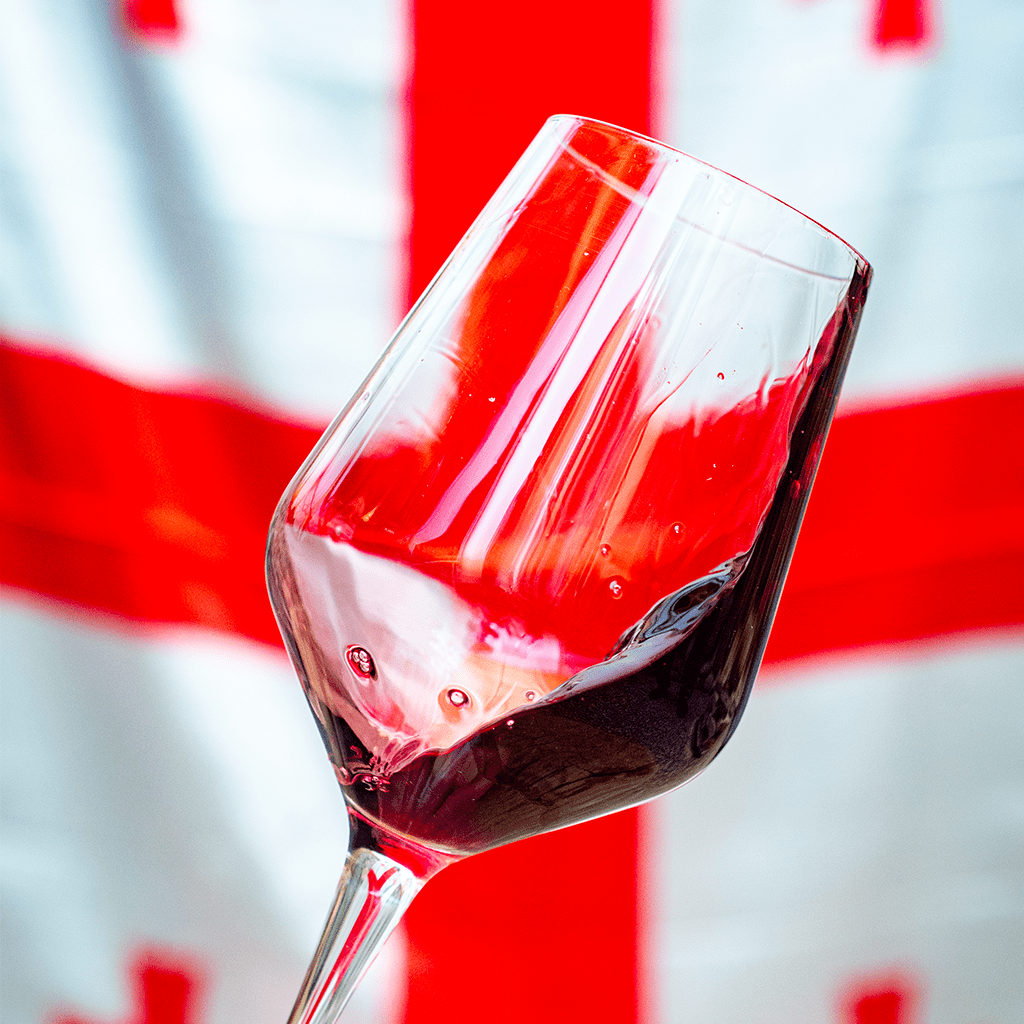 RAW WINE 2021 participants from Georgia
12 small wine cellars from Georgia took part in the wine fair called RAW WINE 2021 held on November 28 in Berlin. The absolute majority of those wine cellars are the members of Natural Wine Association and some of them were participating in such a worldwide event showcasing natural wines for the first time.
NWA.ge would like to share impressions of the RAW WINE 2021 participants. It should be underlined, that these people represented not only their wine cellars, but Georgian Wine in general and the Berlin mission was especially important and responsible for them.
Member of Georgian National Rugby Team Soso Matiashvili and his brother presented the wines of their family in Berlin.
Soso Matiashvili, ''Matiashvilis' Wine'' Cellar: "This is the first time I take part in this type of fair as a winemaker and I can say that everything went well, and it was an interesting experience. We all saw that Georgian wine, especially Qvevri wine is very popular and its visibility is constantly growing.
As for our wines from Matiashvilis' Wine Cellar, visitors showed particular interest towards two wines. We even exchanged our contact information with several buyers. We're waiting for their response and hope that an agreement will be reached between us.
I'd like to advise all Georgian winemakers – they should present their wines at European exhibitions if they can, because this is a great help to both individual company and Georgian wines' in general in terms of sales and raising visibility.''
Similarly to Soso Matiashvili, Gvantsa Abuladze presented her family-made wines at the fair. She was accompanied by her uncle, a well-known Georgian winemaker Zurab Ghvaladze.
Gvantsa Abuladze, "Baia's Wine" cellar: "The exhibition was very successful, and this was an especially joyous occasion since it was the first time such an event was held in two years due to Covid-19 pandemic. Georgian Wine is becoming more and more popular and it's natural that such fairs facilitate that process. We met our old friends and got to know many new people in Berlin. Representatives of various countries expressed interest towards our wines, however, it's still difficult to say anything specific about concrete business agreements as we're still in the process of negotiations. I believe that all winemakers should try to take part in such fairs."
Artist and sculptor Nika Bakhia, who lives and works in Germany, has been engaged in winemaking for quite some time. Natural wine direction has been the most important one for him from the very start. Nika is quite familiar with German and European wine communities. He is one of the veteran participants of RAW WINE and his opinion towards the event is more critical than others.
Nika Bakhia, "Nika's Wine" cellar: "Unfortunately, this year's event was attended by less people than usual and the necessity of using face masks also created a lot of problems. I didn't have special expectations. I also observed that there's a certain decrease of interest towards Georgian wines from foreigners. When people interested in wines may know certain winemakers, they approach only them and taste only their wines. I think probably Georgia still lacks something in terms of properly presenting its wines."
A winemaker from the village of Khashmi, Giorgi Volski says there was more interest towards his wines this year compared to the fair held two years ago when there was no Covid-19 pandemic.
Giorgi Volski, ''Andria's Wine" cellar: "This year's fair was quite successful, despite the fact that it was only a one-day event (instead of a two-day exhibition). Due to the pandemic and strict regulations, I even expected that it would be cancelled, but in the end, it turned out that there were many visitors. Compared to the fair held two years ago, one could feel more interest towards Georgian wines, which proves that the visibility of Georgian wines is significantly growing. Another factor that influenced this fair was the fact that people were missing this kind of exhibitions and along with the growing business activities, there were more new people attending the fair.
This is my fourth year attending RAW WINE (which previously was held in various countries like the United States, the UK and Germany) and I've been observing the growing visibility of our wines. If in 2018 I had to explain to almost everyone what Qvevri wine was, now all individuals who visited our stand had heard about it. As for popularity, our product is a niche product. It would never become a mass product due to many reasons and that is not within our interests anyway. The most important thing is to offer healthy and high-quality wine to customers."
Winemakers who took part in RAW WINE 2021 advise their colleagues to first of all properly define their customer segment – people who are interested in natural wine. After that they should select the exhibitions matching their needs. The most important thing is to produce healthy and high-quality products. Without that, it's practically impossible to establish oneself on the natural wine market!