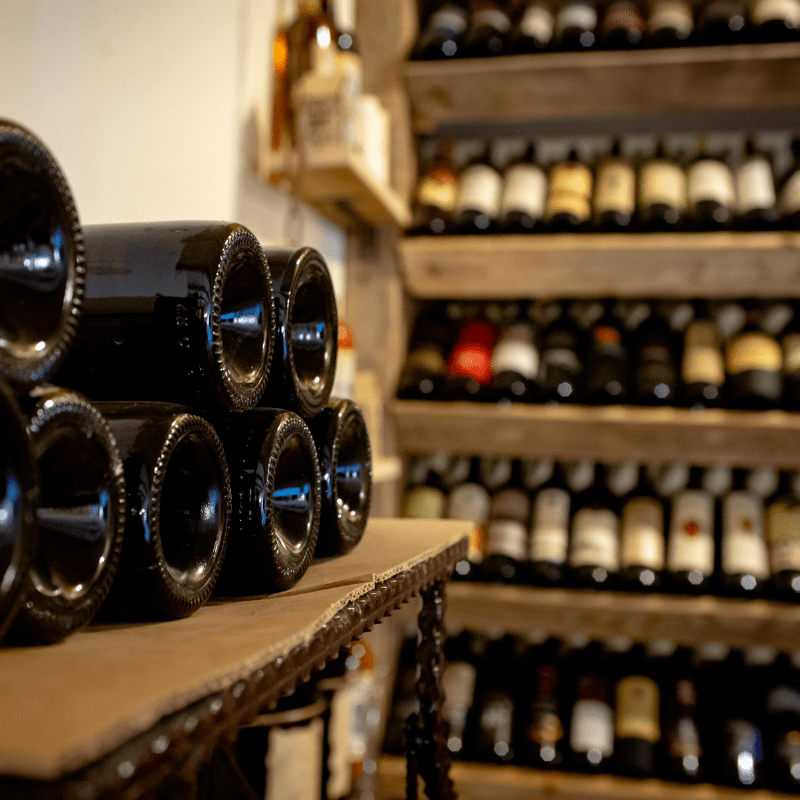 Prices and trends – what do Georgian natural wines cost?
There aren't too many places in major Georgian cities where one can buy natural wines made by small wine cellars. However, connoisseurs of such wines already know the shops and restaurants where they can purchase real wines; these individuals were able to select and buy the wines they wanted even during the lockdown.
Qvevri Rkatsiteli is an especially popular brand of wine among the natural wines produced by small wine cellars. As a result of a small research we conducted in Tbilisi wine shops, we found out that Qvevri Rkatsiteli is especially popular among men between the ages of 30 and 60. Rkatsiteli's price starts from 25 GEL and the most expensive specimen we were able to find was the Rkatsiteli of 2015 vintage produced with the use of fermenting in grape skins, pins and stalks, its price tag read 72 GEL.
Saperavis produced in qvevris are equally popular among men and women. It used to be a common knowledge that one shouldn't consume more than 3 glasses of red dry wine. However, recently this stereotype has been demolished and after Rkatsiteli, Saperavi wines are in highest demand. The prices of such wines start from 35 GEL and can go up to 80 GEL. Interest towards Mtsvane Kakhuri is growing as well. Its prices range from 28 to 60 GEL.
Attitudes towards wines produced from rare grape varieties have dramatically changed, if we look at the recent trends, we can say that these can hardly be called rare varieties anymore. For example, wine lovers are well aware of Qvevri Kisi wine, which has recently become quite popular. In natural wine shops its prices range from 40 to 85 GEL.
In recent times Khikhvi and Vardisperi (Pink) Rkatsiteli wines have also become popular. Another welcome trend is that various small wine cellars have started to make wines from Budeshuri, Mtsvivani, Zhghia, Kabistoni, Tetri (White) Kamuri and other rare grape varieties. The prices of these wines differ, and one bottle of wine made of a rare grape variety costs at least 35 GEL.
Wine lovers are gradually going back to well-known Imeretian grape varieties that were significantly harmed by the Soviet period and mass falsifications of the 1990-ies. The prices of the legendary Imeretian Tsolikouri wines range from 30 to 50 GEL. Tsitska's prices are also roughly within this range. Otskhanuri Sapere prices start from 37 GEL.
Unfortunately, the most precious Georgian natural wine – Lechkhumuri Usakhelouri is still nowhere to be found on the Georgian market. On the other hand, one can find Lechkhumi Tsolikouri wines for 40-60 GEL. Demand is growing for dry Racha Aleksandrouli wine. Prices of Aleksandrouli and Megruli Ojaleshi wines are more or less identical – 43-70 GEL. One shouldn't forget about Guruli Chkhaveri, which is very rare in shops, price of one bottle of that wine starts from 35 GEL.
In conclusion, here's the list of addresses of several wine shops where Georgian natural wines can be procured.
Tbilisi:
Vino Underground
Addess: 15 Tabidze street, Tbilisi
G. Vino
Address: 6 Erekle II street, Tbilisi
8,000 Vintages
Addess: 26 Sulkhan Tsintsadze street and 60 Abashidze street, Tbilisi
Vake Bazar
Addres: 5 Paliashvili street, Tbilisi
Kutaisi
Sapere wine bar
Address: 18 Galaktioni street, Kutaisi