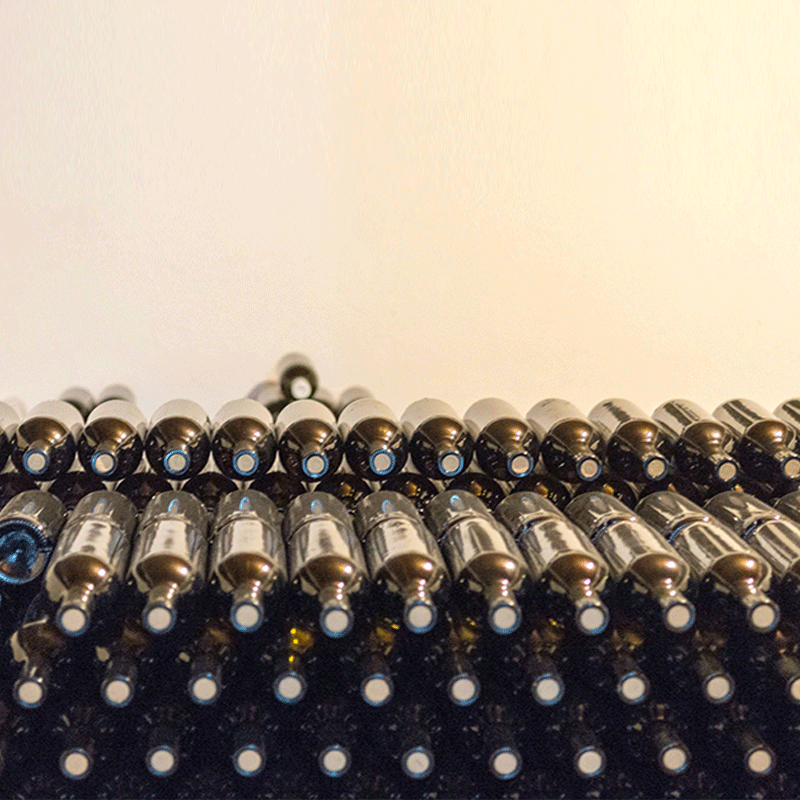 France recognized natural wine at the legislative level! What is happening in Georgia in that regard?
In May 2020 a longstanding legal battle came to a close in France and a law that officially recognizes natural wines and separates them from the conventional wines was elaborated. This is a significant victory for small French wine cellars that have been fighting for this recognition for many years.
Across the world, natural winemaking method and philosophy is based on the wide use of renewable resources available at the farms, preservation of natural agricultural ecosystems' sustainability and ensuring organic integrity and preserving bio-products' necessary beneficial characteristics during their processing. That method fully rules out wine production with the use of synthetic materials, genetically modified organisms and products generated from genetically modified organisms and it fully complies with the requirements set out in the regulations beforehand.
According to this "historic law" adopted in 2020 in France, grapes intended for natural wine production must be picked only manually, a relevant body must confirm that the vineyard is not treated with pesticides, herbicides and other substances that natural winemaking completely rules out.
According to this law, in order for a wine to be called "natural wine" it shouldn't have any admixtures, no chemicals must be used in it, no enzymes, artificial yeasts, anti-sedimentation solutions, flash pasteurization, thermovinification etc. should be utilized either.
source: https://tinyurl.com/sxvzzy48
Only after that, the wines that meet all the criteria set for natural wines will form a new nominal and be sold on the French market accompanied with the following term – "vin method nature".
After the above-mentioned processes in autumn 2020 Ministry of Agriculture of France and National Quality Institute initiated the creation of Natural Wine Union headed by one of the proponents of natural wine recognition, a natural winemaker Jacques Carroget. The Union developed a set of criteria that the winemakers who are involved in the natural winemaking or plan to be involved in it in future must take into account.
According to French natural winemakers, the existing European regulations are still unpolished as they prohibit displaying the term "natural" wine on the labels. That's why the Natural Wine Union came up with another term – "vin methode nature", which can't be contested by anyone especially now that this method has been recognized by French legislation. This denomination is subject to a three-year trial period and it's possible that it may become a permanent term. Based on the principles of market economy, it also depends on how well this new term will be received by customers and what impact it will have on natural wine sales.
Wine experts believe that more than 100 French wine cellars will appear on the market as producers of "vin methode nature" wines and that they will soon be joined by Spanish and Italian winemakers.
source: https://tinyurl.com/w65pwb
In Georgia natural wines are still not recognized at the legislative level as a separate and clearly distinctive segment from the mass produced wines. However, the local winemakers have already formed Natural Wine Association, which unites small Georgian wine cellars that look after vineyards and produce wines in accordance with natural winemaking rules. The Association formed an internal control and inspection body that inspects its member wine cellars on a regular basis and controls both vine-growing and winemaking processes.
Unfortunately, there are cases in Georgia when wine factories and non-natural wine cellars correct organoleptic properties and contents of wines with the use of numerous substances that are allowed under Georgian legislation (regulations) (whereas some of those substances are even banned in several leading countries) with a view to producing "standard" wines.
Of course, natural winemakers don't do it and therefore they're able to produce natural wines that have an absolutely different quality compared to the "standard" wines. Understanding such natural wines is a little bit difficult for those who have no previous experience of interacting with them. However, it's a fact that demand for natural wines (including Georgian natural wines) is growing from year to year across the globe. This trend was disrupted by the pandemic, but hopefully it's a temporary setback.
Representatives of small natural wine-producing cellars hope that Georgia will also follow the European trend; in their opinion, first of all, this trend has to be strengthened through relevant legislative amendments.