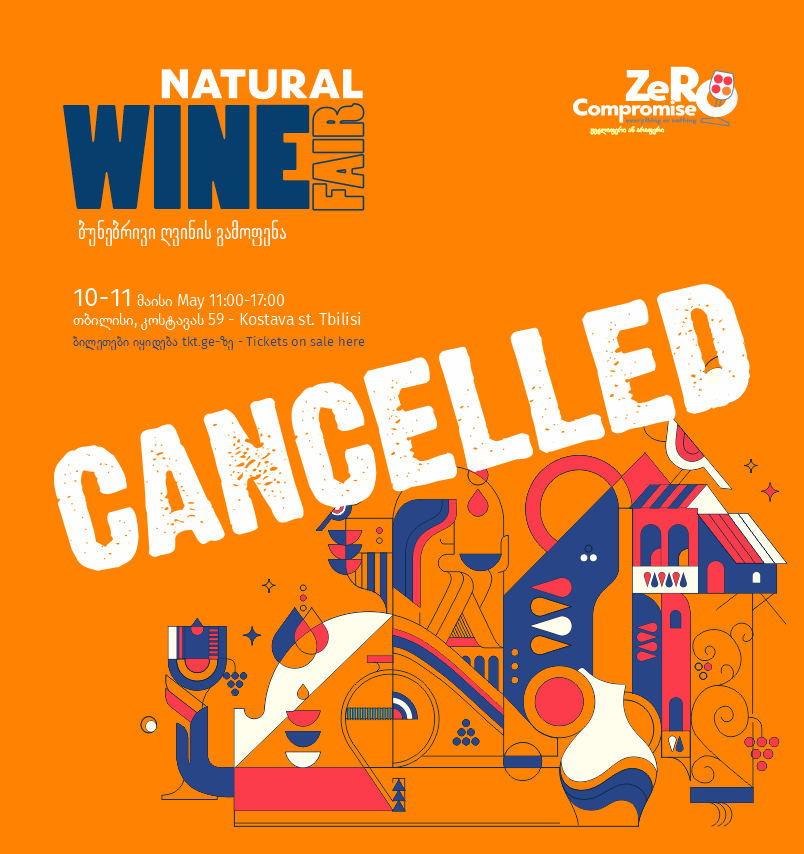 Zero Compromise
Recently it became known to us that due to decisions made by the Georgian government, regular flights will not resume until September at minimum. As a result, it has become impossible for us to expect foreign guests, importers, sommeliers, journalists, etc. to realistically plan to attend a festival in Georgia in the near future.
In light of this new information, the Association has decided to cancel the wine festival "Zero Compromise 2020", which had been originally planned for May and then postponed.
The Association is nevertheless ready to assist those importers who still manage to enter the country by the end of the year. We are experienced in planning regionally grouped tastings with winemakers in various cellars throughout the country. If any importers are interested by this proposal, please feel free to contact us, and we will do our best to help you organize and plan a wine tour.
We still hope to hold the Association's yearly festival "Amerimeri", which will take place in December in Kutaisi, although confirmation is of course dependent on the epidemiological conditions and established limitations for that point in time