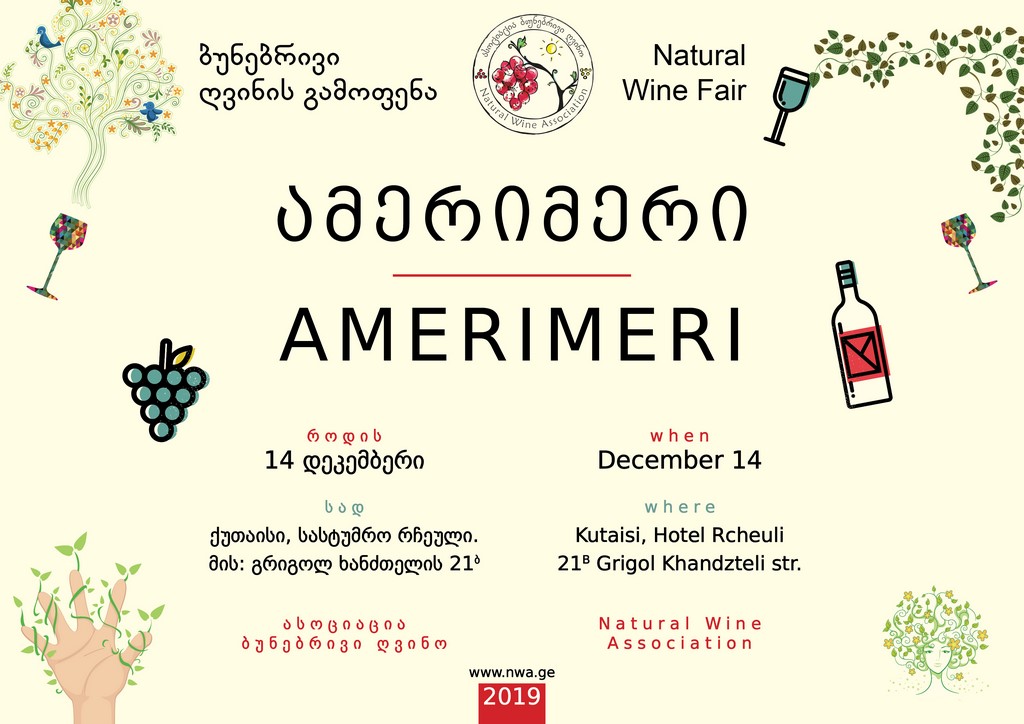 AMERIMERI
On December 14 of 2019, the Regional Festival AMERIMERI will be held in Kutaisi. Festival is organized by the Natural Wine Association. It is the third year of Festival AMERIMERI and offers the wines from various regions of Georgia to its guests. Up to 70 small wine cellars will take part in the Festival, which are the members of the Natural Wine Association.
Guests of AMERIMERI will have opportunity to meet the winemakers, taste and buy rare wines, also discover and enjoy new flavors.
Festival Venue: Hotel RCHEULI (Address: 21b of Grigol Khandzteli)
Time: 13:00 to 18:00
Ticket price 10 GEL.