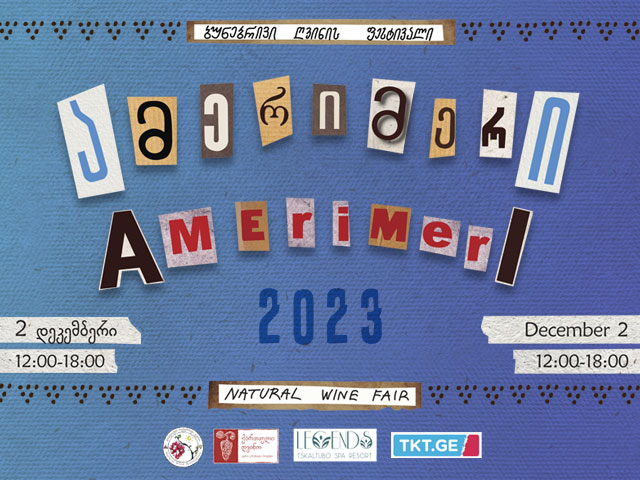 The Amerimeri Natural Wine Festival is set to return to Tskaltubo for its second edition
This celebration of wine will take place at the Legends Tskaltubo Spa Resort, nestled in the heart of the city of Tskaltubo, Imereti, on December 2.
Inaugurated in 2017, the Amerimeri festival is a traditional event held in Western Georgia. It is organized by the Natural Wine Association, in collaboration with the National Wine Agency of Georgia. This year, the festival will be hosted for the second time in the city of Tskaltubo.
The festival is an exclusive event, featuring only wineries that are members of the Association. These wineries are committed to producing wine from grapes harvested from organically cultivated vineyards, adhering to the traditions and rules of natural wine production. The event attracts a diverse audience, including both Georgian and international wine connoisseurs, importers, and restaurateurs.
The Amerimeri festival will be held at the Legends Tskaltubo Spa Resort, located at 23 Rustaveli Street in the city of Tskaltubo.
Tickets for the event are priced at 20 GEL (price includes: festival catalogue).
The festival is scheduled to take place on December 2, 2023, from 12:00 to 18:00.
Persons under 12 do not need a ticket.