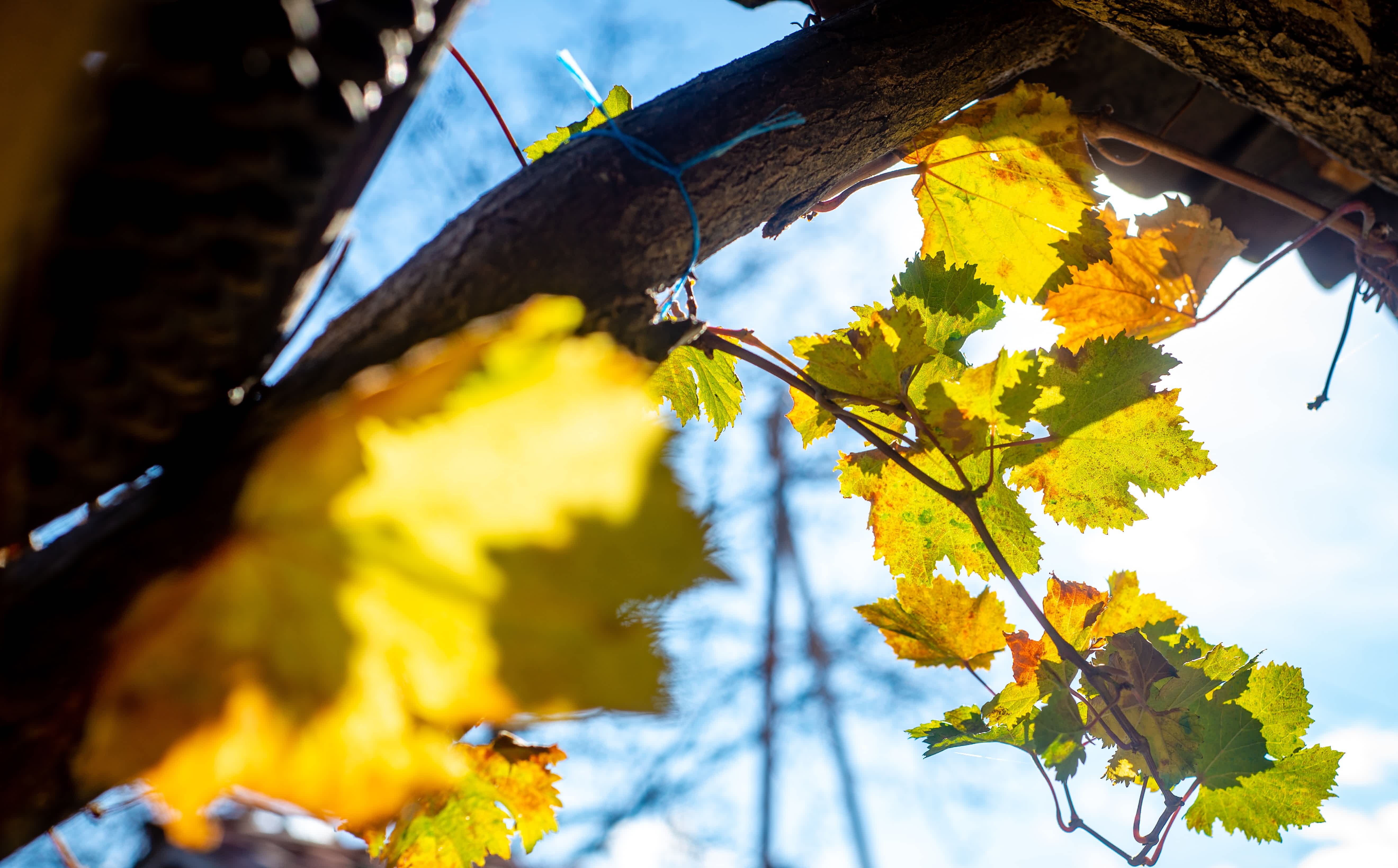 New Cellars of Old Kartli
Similar to other regions of Georgia, the Soviet Union era had a negative impact on grapegrowing and winemaking in Shida Kartli, both in terms of diminishing varietal diversity and abandoning old traditions of vine treatment and winemaking. In recent years, however, new small cellars appeared in Shida Kartli, which gave a boost to the revival of vine growing and winemaking culture in this ancient part of Georgia, the return of old varieties, and, most importantly, the restoration of the Qvevri wine tradition.
The most famous small cellars of Shida Kartli are members of the Natural Wine Association, they look after the vineyard in accordance with the strict organic rules set by the Association, and the wine is produced naturally without any industrial additives. Most of the wines of these cellars are sold in many countries of the world today. Many wine lovers from Europe to Australia have tasted and heard about the quality of wines made from Chinuri, Goruli Mtsvane, Shavkapito, Tavkveri, Buza, and other varieties of Kartli endemic vines.
When we talk about natural wine in Kartli and the members of the Natural Wine Association, first and foremost, of course, we remember "Iago's wine" and "Chinuri" produced by Iago Bitarishvili in the village of Chardakhi, Mtskheta municipality. Iago Bitarishvili is one of the pioneers who introduced Kartli and Georgian natural wine in general to the world. Today, his wine is sold in all four corners of the planet. In recent years, Iago has also been involved in hospitality sector. In addition to the natural Chinuri, its success is attributed to the cellar's proximity to the capital city of Tbilisi.
Near Iago Bitarishvili, also in the village of Chardakhi, there is a cellar "Nebi Winery" owned by a young winegrower, Beka Aslanishvili. Beka Aslanishvili, along with her father, takes care of the vineyards and makes excellent wine. Aslanishvili also welcomes tourists, and in addition to the traditional "Chinuri" made in the Qvevri, guests also enjoy traditional Georgian dishes.
"Bua Wines"is a member of the Natural Wine Association, led by father and son, like the Aslanishvili family. The cellar is located in the village of Akhatan, Dusheti municipality, at an altitude of 800 meters above sea level. The ancestors of the family (from the mother's side) were the first residents of Akhatan. The house built by them with a balcony and a yard has survived. Young winemaker Sandro Buadze has been producing wines together with his father from Kartli and Kakheti varieties for several years now. The family makes wine using both traditional and European methods.
The Niabi Winery of the young winegrower Niko Beriashvili is located in the village of Niabi, Kaspi municipality. Niko has vineyards in the village of Teliani (formerly Karaghaji), and he built a cellar in the old house of his ancestors. They have both old and new vineyards, a so-called collection vineyards too. In the near future, this winery will present about 10 unique wines made from grapes of old Kartli vine varieties on the Georgian and world wine market.
Mamuka Kikvadze from Guria decided to plant vineyards and build a cellar in Kartli region, in the historical village of Samtavisi and Kvemochala only because he loved Kartli wine very much. Mamuka's "Samtavisi's Marani" produces wine from almost all known Kartlian grape varieties. However, his most outstanding and rare wine is Buza, from which he makes a naturally pink wine. The wines of "Samtavisi Cellar" are popular among both Georgian and foreign wine lovers.
The father of Tengo Dvalishvili, the owner of the winery TDWinery located in the village of Khidistavi, Gori, transferred all the vineyards for cultivation to his son Tengo Dvalishvili. The family winery in Khidistavi owns new vineyards along with the old vineyards of his father and grandfather, where he takes care of all the famous Georgian grape varieties (Chinuri, Goruli Mtsvane, Tavkveri, Shavkapito) with his own hands. He puts the wine in Imeretian Qvevris and has even bigger plans for the future.
"Khidistauri Marani" is also located in Khidistavi village, which belongs to Mikheil Kovziashvili. Their vineyards are also located in the same village, Gori municipality. The wine is made from three main varieties of Kartli grapes (Tavkveri, Chinuri, and Goruli Mtsvane). As with most members of the Association, the Khidistauri Cellar mainly makes and keeps wine in Qvevris.
Giorgi Revazashvili's Ateni Cellar, as the name implies, is located in one of the most prominent microzones of Kartli, in the village of Ateni, Gori municipality. The vineyards are next to the cellar. George Revazashvili has been making wines from Chinuri, Goruli Mtsvane and Shavkapito grapes for years. He has both old vineyards and new small vineyards. Recently, he has also become interested in wine tourism and hosts both Georgian and foreign guests on the terrace of his house, from which people enjoy beautiful views.
Ivane Stepanashvili, a young grapegrower and winemaker planted vineyards in the famous village of Variani in the Liakhvi Valley and built a wine cellar there as well. "Variani's Marani" produces wine from three varieties of grapes - Shavkapito, Chinuri, and Goruli Mtsvane. They also have about 50 vines of a rare grape variety - Mukhamtsvane, which was discovered and described by ampelographers in the village of Variani.
Historic Kartli is clearly not only Shida Kartli, but also Kvemo Kartli (historically there was also the so-called Zemo Kartli), where many new and interesting cellars have been created and many vineyards planted in recent years. However, since Kvemo Kartli is still considered a different region in terms of administrative partitioning and geography, the Natural Wine Association will present a separate article about local cellars.